Archdiocese of Newark and the University Community

Seton Hall, also known as The Catholic University of New Jersey, came into existence shortly after the Archdiocese of Newark was established in 1853. The school was named after Mother Elizabeth Ann Seton, the first American-born saint and the aunt of Bishop James Roosevelt Bayley. Bayley was the original Bishop of Newark (1853-1872) and founder of Seton Hall College.
Learn more about the Archdiocese of Newark »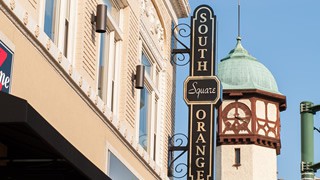 Our Relationship with the South Orange and Maplewood Communities
In 1860, Bishop James Roosevelt Bayley purchased a 60-acre portion of the 125-acre Elphinstone Estate in South Orange on behalf of the Archdiocese of Newark. At this time Seton Hall College attained a permanent site, and became an official enterprise when it was incorporated by act of the state legislature on March 8, 1861.
There are more than two dozen churches, synagogues and Islamic cultural centers in the South Orange area for people of all faiths.
Community Outreach
Students volunteer thousands of hours each year through the Division of Volunteer Efforts (DOVE). DOVE aids organizations such as the American Red Cross, Habitat for Humanity, the Community Foodbank of New Jersey and the New Jersey Special Olympics, among others. Each September, Seton Hall students, faculty, staff and alumni unite for Service on Saturdays, a day dedicated to giving back to surrounding communities and agencies.