Criminal Justice Professor Recognized Among Decade's Most Influential Criminologists
Wednesday, October 19th, 2022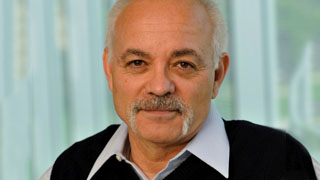 Lonnie Athens, D.Crim., Professor of Criminal Justice in the College of Arts and Sciences, has been recognized as one of the most influential criminologists of the last decade by Academic Influence, a team of academics and data scientists who aim to provide an objective ranking for the people, schools, and disciplinary programs in higher education.
According to Academic Influence, Athens is considered as a top influential academic in the field of criminology, demonstrating a strong presence in citations and overall web presence within 2010-2020. Academic Influence's ranking methodology employs machine learning to measure the impact of work produced by the world's top institutions and academics.
Academic Influence also recognized Athens' presence on the subdiscipline of criminology, ranking him as one of the most influential people in the field over the last three decades running from 1990 to 2020.
A renowned criminologist, Athens is well-known for his breakthrough research and singular theory of "violentization" which is based on Athens' work and his interviews with hundreds of violent convicts to discover why people become violent.
From a decade of interviews with men and women of varied background and ethnicity, Athens uncovered the four-step "violentization" process that can lead someone to assault, rape, or murder another human being – a discovery which Pulitzer Prize-winning author, Richard Rhodes, chronicled in his book, Why They Kill: The Discoveries of a Maverick Criminologist.
Athens is also the author of three books, Domination and Subjugation in Everyday Life, The Creation of Dangerous Violent Criminals, and Violent Criminal Acts and Actors Revisited, as well as dozens of articles in journals such as The American Sociologist. In addition, his work has been mentioned on episodes of many television series such as Law and Order: Special Victim's Unit, Murder in the First Degree, and The Dr. Drew Show, as well as many times in The New York Times.
Categories: Education, Nation and World, Research