The Global Learning Center Presents "Pan's Labyrinth" for Halloween
Friday, October 14th, 2022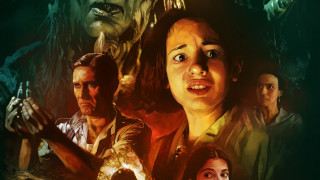 Promotional image for Pan's Labyrinth movie
The Global Learning Center invites students, faculty and other members of the Seton Hall University community to a Halloween screening of the dark fantasy, Pan's Labyrinth, on Wednesday, October 26, from 7:30–9:30 p.m. in Arts and Sciences Hall, Room 109 (Amphitheater). This eerie, three-time Academy Award-winning phantasm from renowned Mexican director Guillermo del Toro is "Alice in Wonderland for grown-ups, with the horrors of both reality and fantasy blended together into an extraordinary, spellbinding fable," with a score of 95% on Rotten Tomatoes.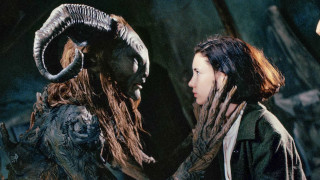 The Faun (also known as Nigel) informs Ofelia of her true identity.
Pan's Labyrinth takes place in Spain during the summer of 1944, five years after the Spanish Civil War, and follows story of Ofelia, the stepdaughter of a sadistic army officer. While exploring an ancient maze, Ofelia encounters a faun and several other strange creatures who lead her through the tasks the faun has told her she must complete to fulfill her role as a legendary lost princess looking to gain her immortality.

A prolific screen writer as well as celebrated director, del Toro is known for Hellboy and Hellboy II, The Shape of Water, Pacific Rim, Mimic, the forthcoming Pinocchio and much more. Trick or treaters will enjoy some provided Halloween snacks. The movie will be shown in the original Spanish language with English subtitles.

For more information or should you require accommodations for this event, please contact the Global Learning Center at jessica.wilson1@shu.edu.
Categories: Campus Life, Education