Diplomacy Faculty Receive Three of Four University Teaching and Research Awards
Each year, Seton Hall University recognizes exceptional work by its faculty with the Teacher and Researcher of the Year Awards. This year, three professors from the School of Diplomacy and International Relations received University awards highlighting their achievements. Seton Hall University named Dr. Yanzhong Huang, professor and director of the Center for Global Health Studies, as the 2022 Researcher of the Year awardee. Further, Dr. Ann Marie Murphy, professor and director of the Center for Foreign Policy Studies, received the University's 2022 Excellence in Teaching 21st Century Skills award. Purnaka L. de Silva, Ph.D., received the 2022 University Adjunct of the Year award.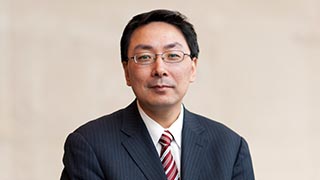 Each school and college nominates faculty members for these awards. Dr. Yanzhong Huang, a global health expert, was nominated by the School of Diplomacy and confirmed by the University as Researcher of the Year for 2022. Joining the School of Diplomacy back in 2003, Dr. Huang has contributed extensively to global health literature and is a leading expert in the fields of global health governance, public health in China, and U.S.-China relations. He also serves as a senior fellow for global health at the Council on Foreign Relations. His work has been published in numerous news stories, academic journals, and book chapters, and his current expertise on COVID-19 and China's response was worthy of recognition among the diplomacy faculty. He is been featured in the media on a weekly basis for the entire two years of the COVID-19 pandemic, resulting in millions of dollars of media exposure for the University. His recent book, Toxic Politics: China's Environmental Health Crisis and its Challenge to the Chinese State, published by Cambridge University Press, has received rave reviews.
One faculty member had this to say regarding Dr. Huang's award, "I was pleased that the Diplomacy faculty nominated Prof Huang for Researcher of the Year out of a very competitive field. His book was published by one of the top academic presses and received broad critical acclaim. In addition, Prof Huang also had three pieces published in Foreign Affairs, one in Foreign Policy, and also op-eds in Time, Washington Post, and the New York Times (twice!) In short, it was an exceptional year, so it was no surprise at all that he won the University-wide award."
Dr. de Silva was honored as the Seton Hall University Adjunct Faculty Member of the Year. In his nominations, students highlighted the learning environment he creates being particularly helpful, with his own teaching philosophy of "guide on the side" vs. the more typical "sage on stage" approach. One student praised de Silva's extensive knowledge of UN and global affairs, calling it "a unique experience that's challenging but ultimately highly rewarding." Though relatively new to the School of Diplomacy, Dr. de Silva has already had a tremendous impact on the students, with many saying that his teaching expertise and field knowledge is among the best they have ever seen.
When asked how he felt about receiving the award, Dr. de Silva said, "It is truly a great privilege to teach at Seton Hall University and to have been awarded the University Adjunct Faculty Teacher of the Year. I am humbled by the faith placed in my teaching and pedagogy by graduate students and faculty at the School of Diplomacy and International Relations. It really does mean a great deal to me, and I put my heart and soul into engaging with students in a meaningful manner that prepares them for the world outside of academia."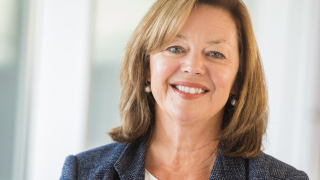 Dr. Murphy was awarded this year's Excellence in Teaching 21st Century Skills Award. In her nomination letters, students praised her teaching style, especially with helping students improve their ability to deliver concise remarks and make analytical statements. One student said that "Dr. Murphy consistently went out of her way to ensure that I, alongside her other students, not only learned the material that would be relevant towards the course but impressed upon us the skills necessary to succeed outside of academia." Since joining the School of Diplomacy in 2004, Dr. Murphy has highlighted that communication, and "the ability to articulate and respectfully defend arguments is an indispensable skill" critical to success, especially in the 21st century. Through Dr. Ann Marie Murphy's innovative, holistic approach to pandemic/post-pandemic student engagement, students developed critical thinking skills and built confidence. Dr. Murphy used real time "ripped from the headlines" current affairs simulations to build critical thinking and information literacy skills.
She utilized online discussion boards prior to in-class discussions to preemptively correct student mistakes and encourage the sharing of differing perspectives, building student confidence, and fueling class participation and rich debate. By doing so, Dr. Murphy's approach supported diversity, equity and inclusion, by encouraging greater participation among international, minority and female students who are often hesitant to participate. Student evaluations confirm Dr. Murphy's respect for diverse thought. She also mentored students to ensure that their personal needs were met, fueling their academic success, through regular well-being check-ins and adding small assignments to make each class assignment less weighted in case students couldn't complete one due to Covid or family concerns.
In addition, the School honored Dr. Zinaida Miller as School of Diplomacy Teacher of the Year for the second time, with student nominations praising her teaching style, the diverse materials that she addresses in her classes and the rich discussion that arises from that material, as well as her care, mentorship and coaching.
Categories: Education, Research