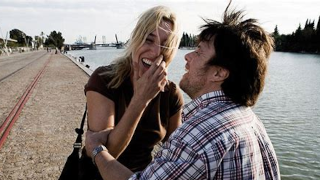 On Monday, March 21, 2022, 5 p.m. - 7:30 p.m., in Fahy 202 (The Global Learning Center), The Office of Disability Support Services, The Department of Languages, Literatures and Cultures, The Joseph A. Unanue Latino Institute, The Latin America, and Latino/a Studies, in commemoration of the World Down Syndrome Day, will be showing the 2009 movie from Spain, "Me Too" (Yo También).
The true meaning of inclusion is presented with humanity and empathy through the life experiences of the protagonist, Daniel, the first European with Down syndrome, to graduate and obtain a university degree.
The movie has received several Goya awards, including at the San Sebastian International Film Festival, and in Rotterdam. Filmed in the Spanish cities of Seville and Madrid, it is a coming-of-age story with its joys and tribulations, about maturity and acceptance of the protagonist who calls for a recognition of our common humanity that overrides differences. He proclaims, at the beginning of the film, "It is not a case of minorities…here all of us are people". A brief discussion with Jessica Wilson, the Director of the Global Learning Center, and Dr. Diana Álvarez Amell, Chair of LLC. will follow the showing of the movie.
Come and celebrate our common humanity, with a Spanish twist.
This event is free! Everyone is welcome! Food will be served!
Categories: Arts and Culture