Wednesday, October 2, 2019
Dr. Maxim Matusevich
On Thursday, October 24, 2019, at 6:30-8:30pm, in Fahy 236, the Slavic Club, with the Russian and East European Studies Program (REESP), the Department of the Languages, Literatures and Cultures (LLC),  and Office of the International Studies, in conjunction with the International Month Celebration, will be hosting a panel discussion, "Caviar with Rum: Russia & Cuba in the Post-Soviet Era" led by Dr. Maxim Matusevich of the History Department and Dr. José Prieto (LLC). Dr. Diana Álvarez Amell, Chair of the Department of Languages, Literatures, and Cultures, will moderate the conversation.
The political alliance between the Cuban Revolution and the Soviet Union in the beginning of the 1960s disrupted dramatically the balance of power during the Cold War. It provoked a geopolitical power shift that affected global politics throughout the second half of the twentieth century.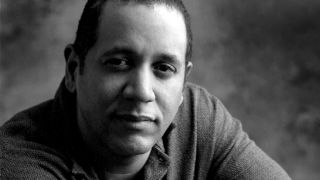 Dr. José Prieto
And now, thirty years after the end of the Cold War, the Russian-Cuban connection continues to be a factor of global importance. Professors Maxim Matusevich and José Manuel Prieto will discuss the history of relations between the Soviet Union/Russia and Cuba and their fluctuations during the post-Soviet era. 
A native of St. Petersburg, Russia, Professor Matusevich of the Department of History is a specialist in the Cold War whose research and writing have focused on the history of cultural and political encounters between Africa and Russia/Soviet Union. Besides his numerous academic publications, he is also the author of several short works of fiction such as The Road to Battambang and Arthur or Night on Earth. 
Professor José Manuel Prieto of the Department of Languages, Literatures and Cultures is a native of Havana, Cuba, who was sent to study in the former Soviet Union. He is an acclaimed fiction writer, an essayist, and a translator. Among his titles are Rex, a Novel; Nocturnal Butterflies of the Russian Empire; and Caviar and Rum: Cuba-USSR and the Post-Soviet Experience.
The discussion will be followed by Q&A session.
This event is free!  Everyone is welcome! Cuban and Russian food will be served!
Categories: Arts and Culture